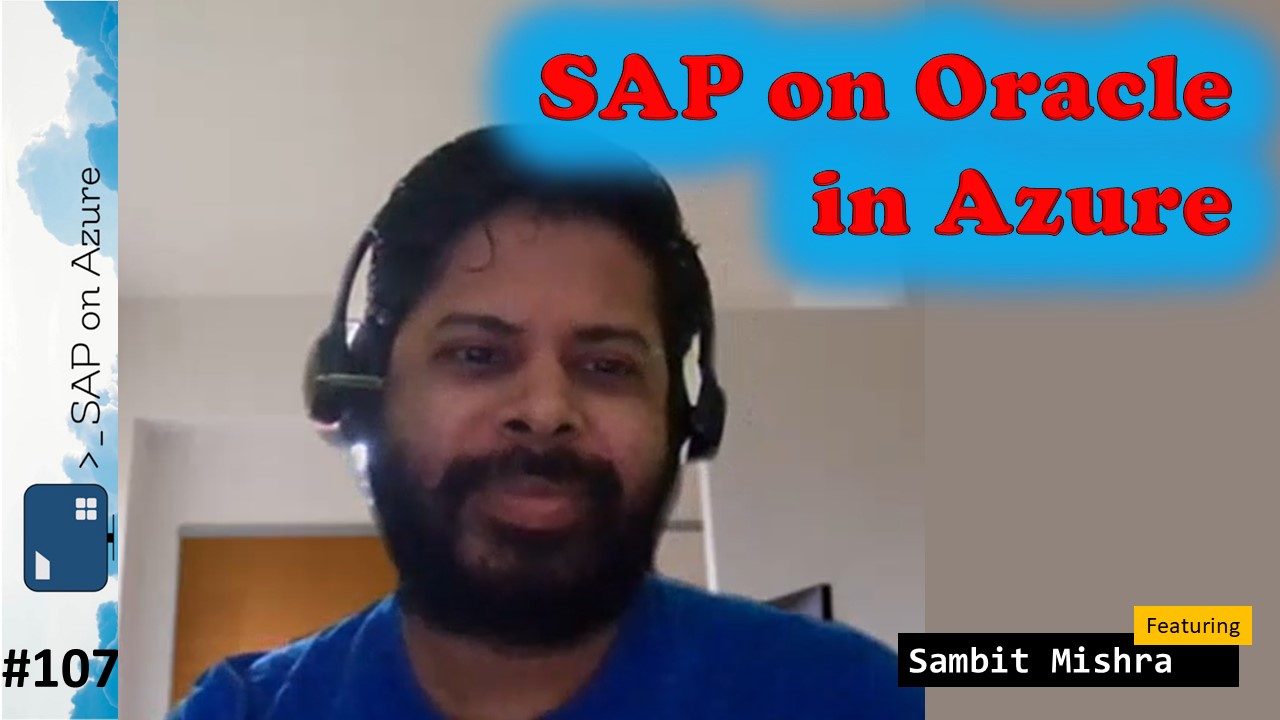 ---
Episode #107
Introduction
In episode 107 of our SAP on Azure video podcast we talk about how to use SAP Private Link with SAP Cloud Integration and the SAP Launchpad, S/4HANA Cloud 2208 release now supporting Share with Teams", Microsofts statement on usage of Microsoft 365 and Teams in the public sector in Germany, SAP themselves using Teams and migrating 15.000 users in India to Teams Phone in one day, inline editing with Power Apps grid controls and Microsoft Ignite.
Then we have Samit Mishra joining us to continue our focus on SAP on Oracle on Azure. What are the supported versions, what is part of the assessment, general and compute considerations like licensing or zone deployments and Oracle storage design recommendation.
Then we talk about templates to get you started in deploying typical SAP on Oracle on Azure HA / DR architectures.
https://www.saponazurepodcast.de/episode107
Reach out to us for any feedback / questions:
#SAPonAzure