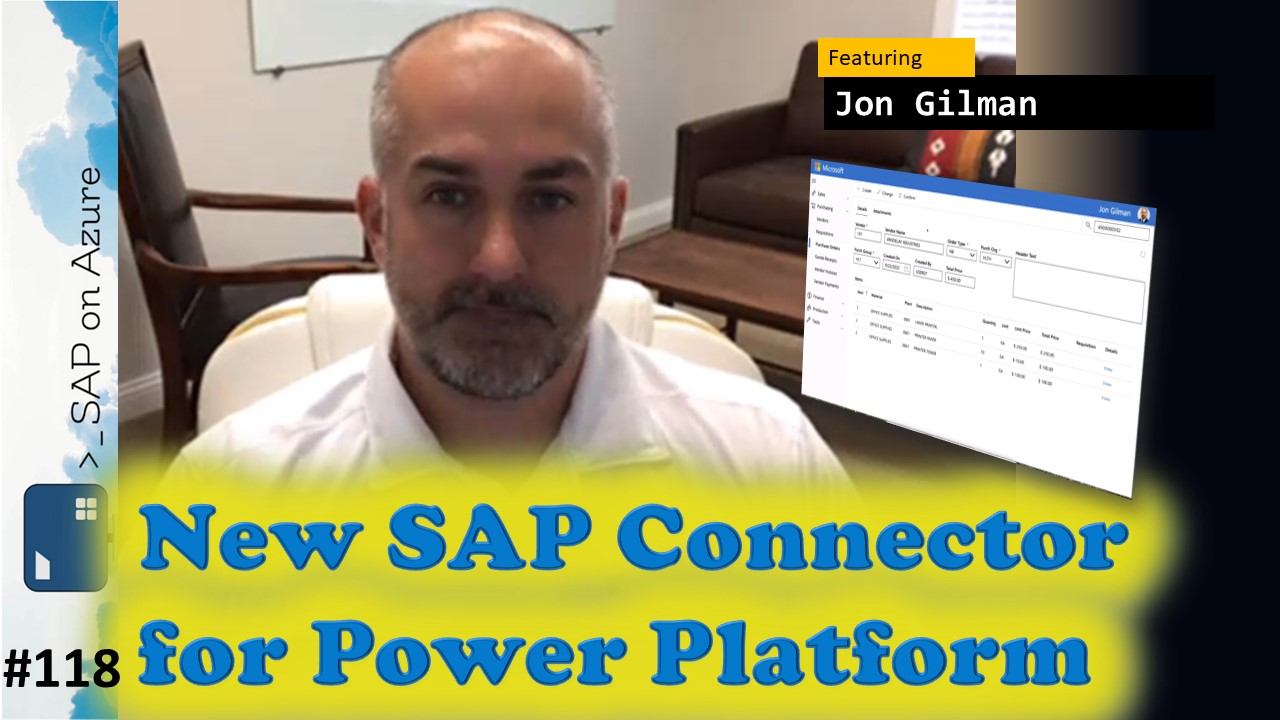 New SAP Connector for Power Platform
| Jon Gilman |
---
---
Episode #118
Introduction
In episode 118 of our SAP on Azure video podcast we talk about GitHub Universe, migrating your SAP PI/PO flows to Cloud Native, news on SAP HANA Large Instances, Creating SAP HANA cluster resources, kickstarting your SAP Deployment with Azure Center for SAP Solutions and a look back at the SAP Business Connector. Then we welcome Jon Gilman to our call this week.
About a year ago Microsoft acquired ClearSoft and by this added a lot of SAP experience to the Power Platform team. The results of this acquisition can already been seen: during the Power Platform conference and Ignite Jon and the team already released a new SAP Connector which addresses a lot of limitations that we heard from customers from the previous connector.
But it gets even better: we are in the process of delivering 25 apps and much much more Power Automate flows for typical SAP scenario. Jon is here to talk about these news developments!
https://www.saponazurepodcast.de/episode118
Reach out to us for any feedback / questions:
#SAPonAzure