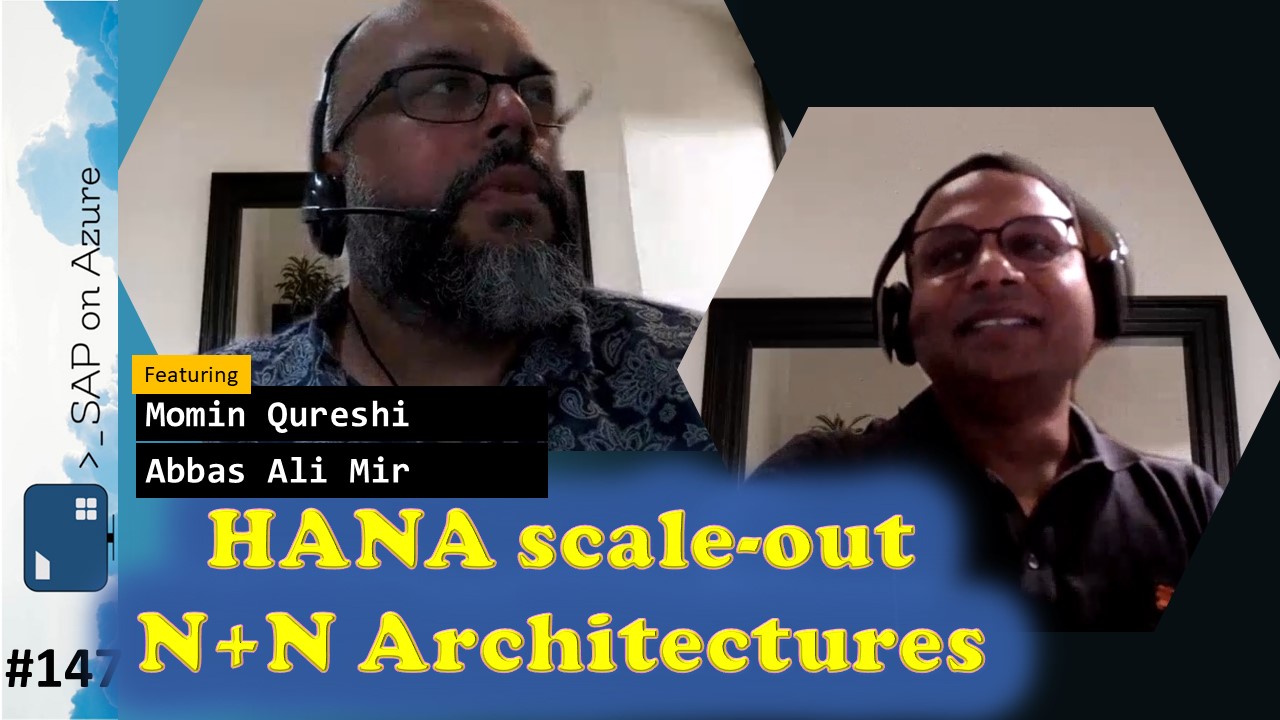 ---
Episode #147
Introduction
In episode 147 of our SAP on Azure video podcast we talk about BTP ABAP Environment / Steampunk on Azure, additional tutorials about leveraging Steampunk on Azure with other Microsoft services, Integration 2023, new BTP Private Link services for Azure OpenAI, SAP AI Built for Business and Microsoft Copilot.
Then Abbas and Momin join us to talk about HANA scale-out system and different configuration scenarios. They walk us through the configuration and show us the results live in Azure.
In case you want to tase a delicious chicken, check out this recipe from Momin:
Easy Tandoori chicken Purchase Tandoori mix from your local Indian Grocery store. Mix the Tandoori mix, with chicken thighs and legs, have some good background music to inspire you 😊!. Add ginger, garlic, onion powder to liking. Grill on indirect heat 300 degrees for 45 minutes and then flip the chicken, and grill for another 45 minutes. Can be served with Naan, Rice and yogurt to lessen the heat. Be a hero in front of your friends and family 😊!
https://www.saponazurepodcast.de/episode147
Reach out to us for any feedback / questions:
#Microsoft #SAP #Azure #SAPonAzure