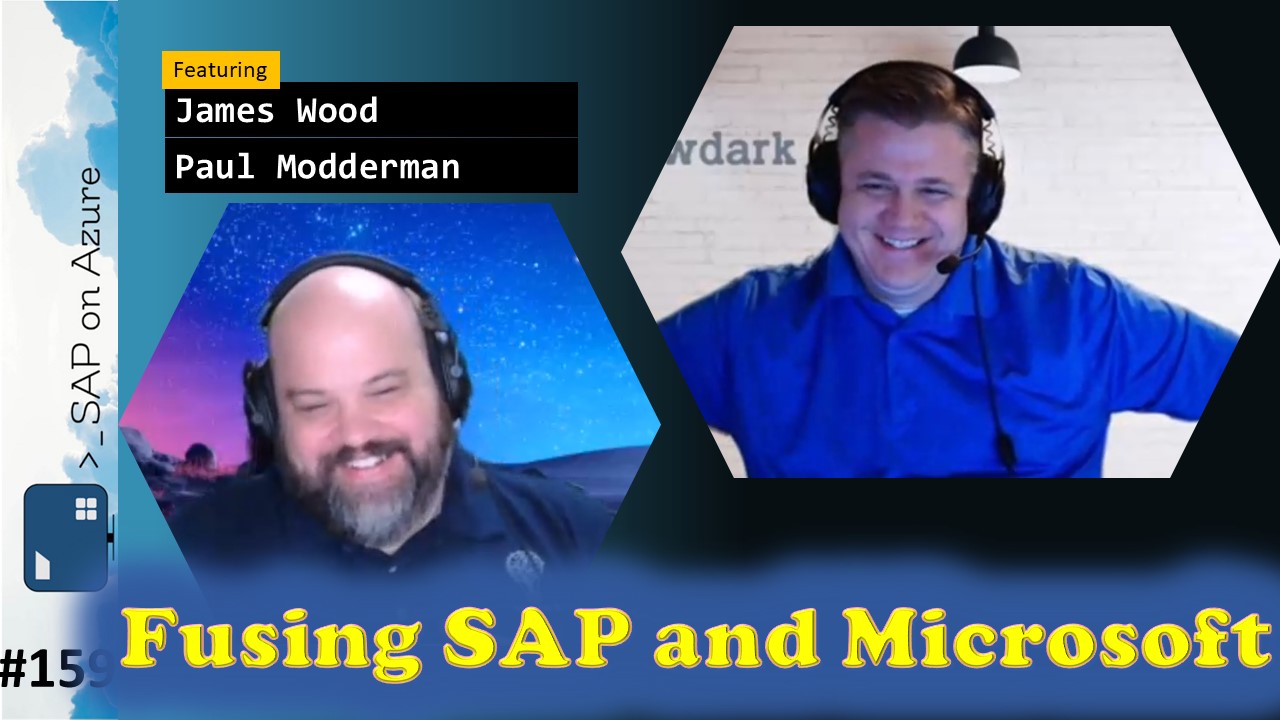 ---
Episode #159
Introduction
In episode 159 of our SAP on Azure video podcast we talk about SAP Netweaver 7.5 with MaxDB 7.9 on Azure using Azure NetApp Files (ANF), Microsoft Defender Endpoint (MDE) for SAP Applications on Windows Server, HackTogether - Microsoft Power Platform AI Hack and Microsoft announcing new Copilot Copyright Commitment for customers. Then we hear from James Wood, CEO at Bowdark and Paul Modderman, Chief Nerd at Bowdark about their Fuse integration platform. We have talked already quite often about Power Platform and the integration to SAP. Microsoft provides several out of the box connectors that make the integration quite easy. However, we also highlighted that you can get even more out of the Power Platform if you combine it with other Azure services. You can create your own connectors, build your own configuration screens and also connect directly with Dataverse. James and Paul have taken all these components to make this integration possible.
Find all the links mentioned here: https://www.saponazurepodcast.de/episode159
Reach out to us for any feedback / questions:
#Microsoft #SAP #Azure #SAPonAzure #PowerPlatform #AI #ABAP #OData
AI Generated Summary:
SAP and Microsoft Power Platform integration: James and Paul from Bowdark Consulting demonstrated how they use Azure services and custom connectors to enable seamless data access and transactions between SAP and Power Platform apps.
Use cases and benefits of Power Platform integration: James and Paul shared some examples of how Power Platform integration can improve user experience, process efficiency, and data quality for SAP customers, such as field service, serial number tracking, and document recognition.
Challenges and best practices of Power Platform integration: James and Paul discussed some of the technical and security aspects of Power Platform integration, such as hybrid connection, single sign-on, caching, and auditing, and how to overcome them with proper configuration and design.
Future outlook and opportunities of Power Platform integration: James and Paul expressed their enthusiasm for the potential of Power Platform integration, especially with the upcoming features and services from Microsoft, such as AI Builder, Teams, and Power Automate Desktop.