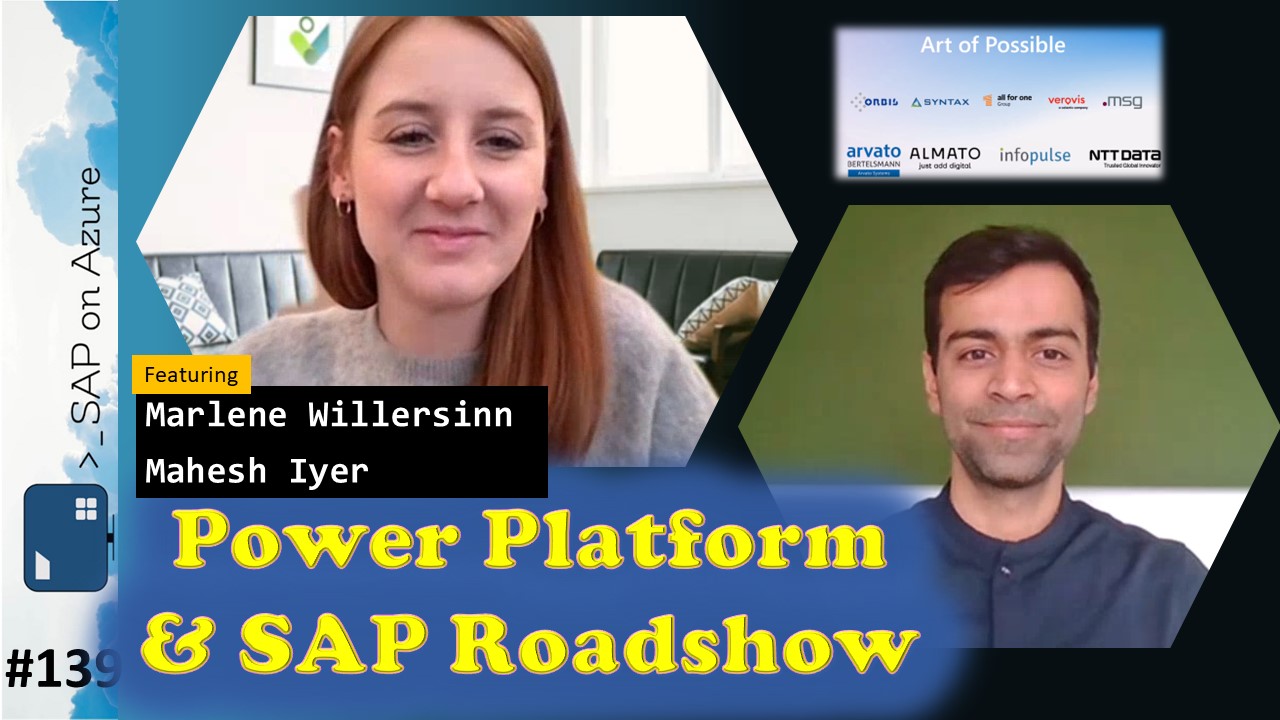 ---
Episode #139
Introduction
In episode 139 of our SAP on Azure video podcast we talk about DR scenario for SAP Windows application servers, SAP Private Link in Action at FrieslandCampina and Part 3 of the SAP CDC Connector and SLT. Then we switch over to low-code.
Low-code and SAP are top of mind in a lot of my discussions with customers and partners at the moment. One reason might be the Power Platform and SAP roadshow that we just ran in Germany. We had stops in three cities and in all locations we had trouble fitting everyone in – all shows were overbooked. Each event was fantastic and featured some amazing scenarios from partners and our customers.
Partners like Arvato, Almato, All for One Group, Infpulse, Orbis, NTT, msg, Syntax and Verovis joined us to present their Power Platform & SAP integrations.
Marlene and Mahesh join us talk about their experience organizing this event.
Arvato Systems: Tim Seebrandt
All for One Group SE: Michael Bauer
Almato: Peter Beckschäfer
Infopulse: Ralf Hertneck
Msg: Michael Boog
NTT: Mario Zachmann
Orbis: Andreas Schulz
Syntax: Sinan Ionnidis
Verovis: Björn Wehner
https://www.saponazurepodcast.de/episode139
Reach out to us for any feedback / questions:
#Microsoft #SAP #Azure #SAPonAzure