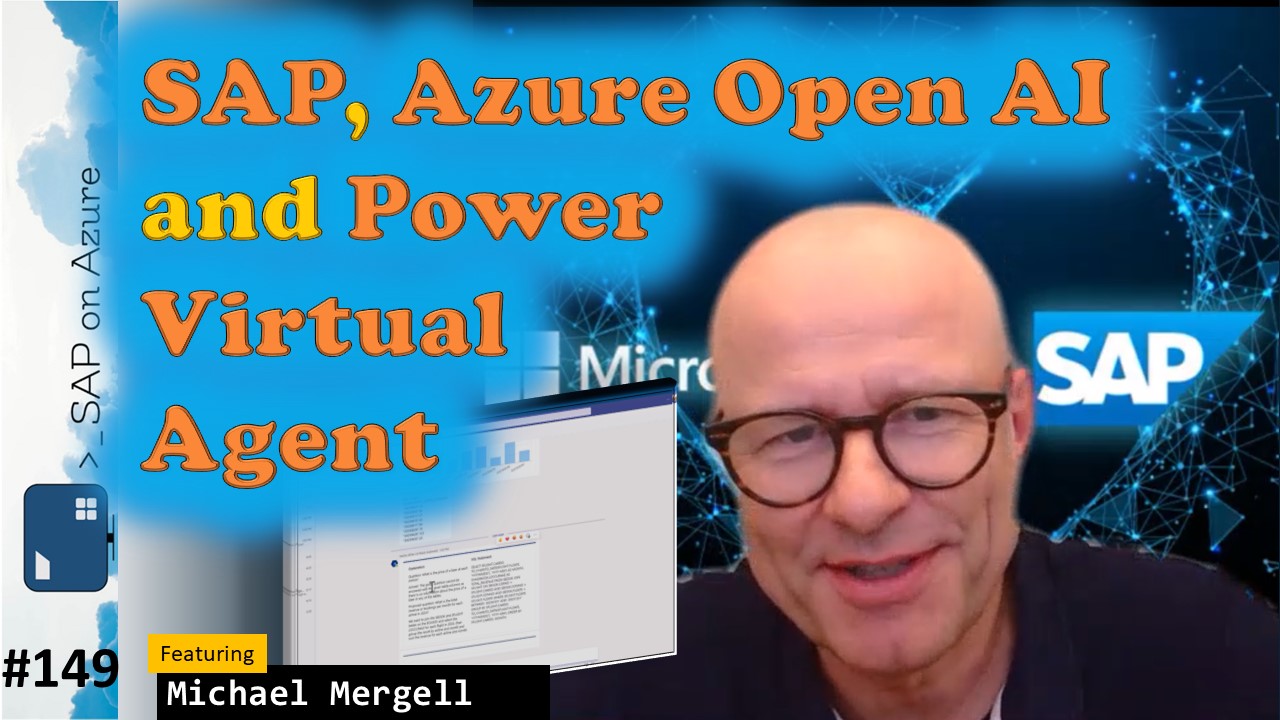 ---
Episode #149
Introduction
In episode 149 of our SAP on Azure video podcast we talk about a guide deploying SAP workloads across Azure Availability Zones, Azure Charts, From zero to hero security coverage with Microsoft Sentinel for your critical SAP security signals, Terraform provider for SAP BTP now available for non-productive use, Mercedes-Benz enhancing drivers' experience with Azure OpenAI Service and Public Preview announcement for Azure OpenAI Service On Your Data.
Then Michael Mergell joins us to talk about Chatbots in Teams. This time not focusing on business processes (like approving Sales orders), but on scenarios for the SAP Basis admin: how to check user permissions in the SAP system, how to check Job status in the SAP system or even how to post maintenance messages in your SAP system. All from within a Chat in Teams.
Then he shows us the power of AI prompt engineering. Using Azure Open AI, Power Virtual Agent, Power Automate and Teams he enables the interaction with your SAP S-Flight data via natural language. Out of plain text, Azure Open AI generates the complex SQL Query and returns the results live from the SAP system.
https://www.saponazurepodcast.de/episode149
Reach out to us for any feedback / questions:
#Microsoft #SAP #Azure #SAPonAzure #OpenAI #Teams #PowerPlatform