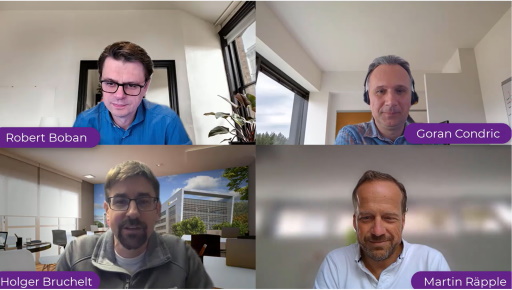 ---
Episode #31
Introduction
In the 31st episode of our unofficial SAP on Azure video podcast we are looking at Ignite 2021 covering the Book of News, Microsoft Mesh, lots of Azure Infrastructure topic, Datacenter with Mark Russinovich, Project Bicepts, Azure Development with Donovan Brown, new M-Series, Power Platform, including Power Automate Desktop, CONA Whitepaper, and SAPs Integration promise. Then we hand over to Martin Räpple who explains and demos the Single Sign-On from Microsoft Teams via SAP Business Technology Platform to an SAP System on-premises.
Links
Video Index
0:00 Intro
1:01 Book of News
4:20 Microsfot Mesh
6:33 Ignite Session: Azure Infrastructure
6:53 Ignite Session: Inside Datacenter with Mark Russinovich
9:07 Development with Azure - Donovan Brown
9:44 Project Bicep with Brendan Burns
10:49 New M-Series
14:09 Ignite Session: Power Platform with Charles Lamanna
14:38 Power Fx
15:48 Power Automate Desktop
17:36 SAP on Azure General Update
21:10 Azure Updates
21:45 Integration: Delivering on our promise
24:01 Martin Räpple
25:58 Principal Propagation
28:46 Demo Scenario
32:54 SAML 2.0 Profile for OAuth 2.0 Client Authentication
36:48 Authentication Flow Walk-Through
39:58 Demo - Config AAD
41:10 Trust BTP & AAD
42:00 BTP - CPI iFlow
43:10 Cloud Connector Setup
44:50 Demo - Teams
48:25 Change Permissions in SAP
52:30 Do it yourself!